Warehousing,
Handling and
nationwide distribution
of green coffee
Dedicated to your success
Specialty Coffee Freight & Shipping Services
Will Call Hours:
Monday-Friday 8am-3pm ***Please confirm with the warehouse that your order has been released before noon the day before you plan to pick up in will call.
Get updates on events and tastings from Costa Oro:
We serve our partner coffee bean PRODUCERS, importers & roasters of specialty coffee
Costa Oro International is based in Portland, OR and has been serving the specialty coffee industry since 2002. Our focus is bringing together the highest standards of warehousing, handling, and nationwide distribution of green coffee, while providing a flexible and receptive environment to conduct business.
Our business was created to help businesses like yours provide excellent handling of green coffee and superb shipping from our loading dock, to your customer's site.
COSTA ORO OFFERS PERSONALIZED SERVICE AND WE ARE DEDICATED TO YOUR SUCCESS!
Download our Oregon or Washington Organic Handler Certificates
Dedicated green coffee distribution
Provides storage and handling of ocean containers, boxcars, rail containers, and full truck loads.
Costa Oro ships quantities of single bags, small micro lots, and full truck loads of specialty coffee.
Coordinates drayage services for transporting containers from the port of entry to our facility.
Provides reconditioning services, certified weighing, sampling, FDA onsite exams, and monthly inventory reporting.
Provides moisture readings upon request.
Organic certified for OSDA (Oregon State Department of Agriculture).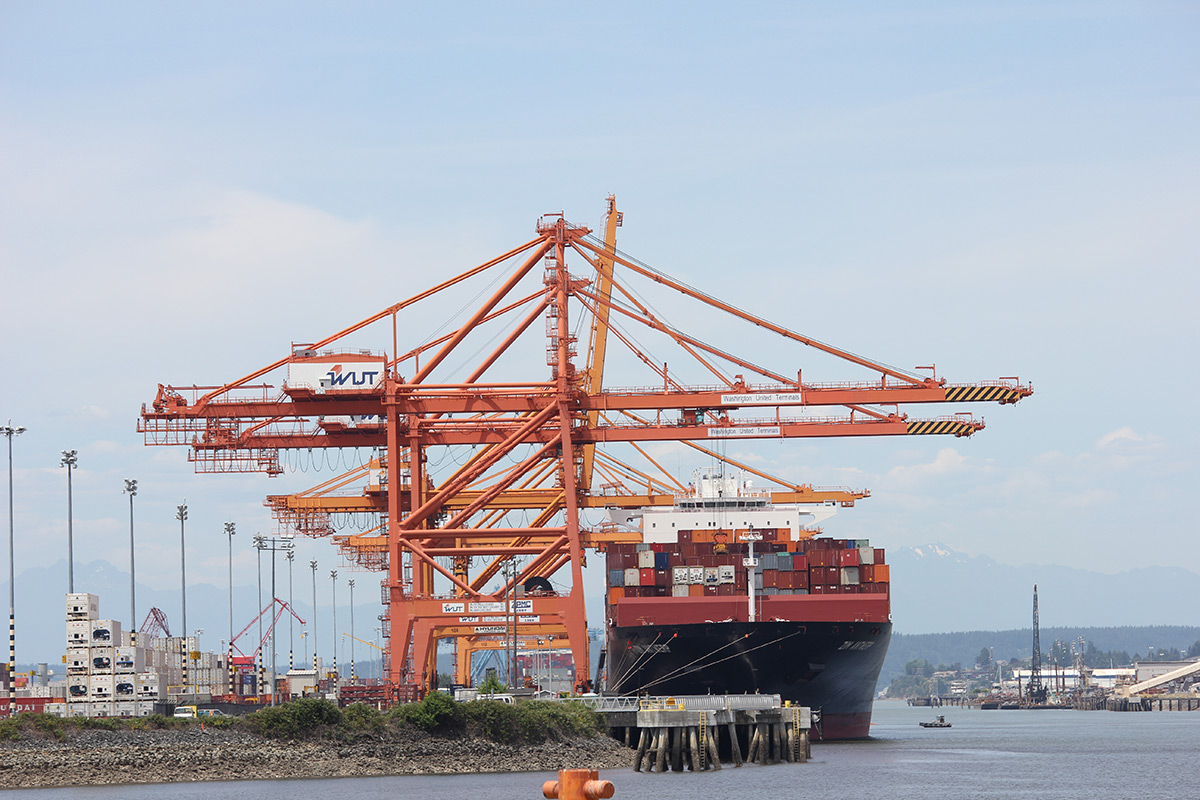 "Oregon has three times more exports than imports so it's really hurting
the shippers going outbound," said Arianna Hartstrom, Costa Oro founder and c.e.o. "They have to truck the product and it's adding transit time and costs."
Despite the loss, Portland remains a viable market for green coffee storage, she said. Door-to-door costs have only increased marginally and Hartstrom remains bullish about the Oregon market.
The nearest ports are 150 miles north at the Port of Tacoma or 30 miles farther at the Port of Seattle. All green coffee coming into Costa Oro must be trucked south.
Third-party logistics providers such as Dupuy and East Bay Logistics, based in Hayward, California, also generally find transparency requirements helpful as a means of engaging their customers in important dialogue around costs and margins. However, as Arianna Hartstrom, founder of Costa Oro International, based in Portland, Oregon, mentions, "Green coffee warehousing is highly competitive and standardized. Increases in billing rates are infrequent and must be presented to our partners with ample notice." Importers face a similar highly competitive and standardized pricing landscape.
Have a question?
Fill out the form below and we will get back to you as soon as possible. Thank you!
hOLIDAY cLOSURES
New Years Day
Martin Luther King
Presidents Day
Memorial Day
Fourth of July
Labor Day
Thanksgiving
Christmas
The Bee (Cause) Project
How can your school become a part of The Bee Cause Project?
It's easy! Gather support at your school and fill in the grant application found at: www.thebeecause.org/index.php/grant-program.
You can find educational and support materials at our website to help you with your hive throughout the year. A Mentor beekeeper is also available to help guide you.
Requirements include:
• Applicant must be a non-profit school or children's organization that works with students in the grade range from kindergarten through college level.
• The honeybee hive must be used as an educational tool.
• The principal or executive director must be aware of and supportive of the honeybee hive.
• A certified beekeeper must commit to support and maintain the hive as a "Mentor."
• There must be an individual at the school designated as "Bee Advocate."
How much does an observation hive cost?
This is a grant-based, Pay-it-Forward program. The hives are installed at no cost to the school or organization. Many recipients can host fund-raisers to help someone else receive a hive. It is also helpful to create a bee fund to support your honeybee journey. Businesses are welcome to participate in the program. For a fee, an observation hive can be installed in your store or office space!
Sponsors
The Bee Cause Project is funded by grants and donations. We welcome inquiries about becoming a sponsor. info@thebeecause.org